Environment´s information
Itinerary of San Juan, local path of trekking that begins in Bera/Vera de Bidasoa and it is linked with Lesaka, Igantzi and Arantza finishing in the Natural Reserve that has the only natural forest of carpes (kind of tree) of the península and it has a drover in the foot of the cave of the Saint that it is said that has therapeutic powers. Likewise, the Green Way of Bidasoa has a track of 27 km next to the river of the train way of the Train Txikito that joins Endarlatsa with Doneztebe/Santesteban, it is ideal to watch the jumps of the salmons in the river. In the Southeast is the Natural Park of the Manor of Bertiz with its botanic garden. In the Northeast, the caves of witches and the Museum of the Witch of Zugarramurdi and the caves of stalagmites-stalactites in the municipality of Urdazubi/Urdax. The Carnivals of Lesaka are interesting, with "zaku zaharrak" of Arantza, interpreted by zoroark, and the carnivals of Bera that show two different parts. On the 7th of July, in San Fermin of Lesaka, the people dance "makil dantza" in the surroundings of the river. In gastronomy: the pigeon and other hunting dishes highlight inside of a varied gastronomy that includes the good salmon of Bidasoa, the derivatives of the duck and the pepper cake. Likewise, owing to the proximity of the coast French villages of Hendaya and Saint Jean de Luz with its beaches and cliffs, the traveller can go to those municipalities. And of course, also to Donostia and to tohe Natural Park of aiako-Arria.
Lesaka
It belongs to the region of Five Villas or Bortziriak, located in the Northeast Navarre very close to the border with France and from Donosti-San Sebastián. It keeps all the charm of old ages and buildings such as foundry, flour mills, It is surrounded by mountains and traversed by the Onin River, Lesaka is divided into different neighborhoods and it is protected by its parish church, San Martín de Tours. It is located on a hill, and it is considered like one of the most monumental church of Navarre; where the Gothic and the Baroque compose a magnificent example of religious architecture of cathedral dimensions. Also, in its interior are the Virgin of Carmona and an organ which has been declared of Cultural Interest. Cider making workshops or woodwork from the XVIII century. Its parish of San Martín de Tours- gothic and Baroque- it is one of the most monumental of Navarre with huge dimensions. It has a good Marian size and an organ which is Good of Cultural Interest. It is surrounded by mountains and surrounded by the river Onin, Lesaka is dived into several neighbors.
Tours
Caves of Zugarramurdi, Church of San Martín de Tours, The Tower Kasherna or Zabaleta, Megalitic Station of Agiña, Basque-French Country, San Sebastian, Bertiz, San Juan de Luz, Pamplona, etc…
Activities
Canoeing, Rafting, Mountain Biking - Mountain Biking, Golf, Paintball, Horseback riding, hiking - trekking, wildlife watching, etc ...
WHERE TO GO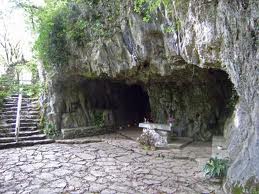 SAN JUAN XAR
Se encuentra a 10 minutos del Hostal está entre Igantzi y Arantza.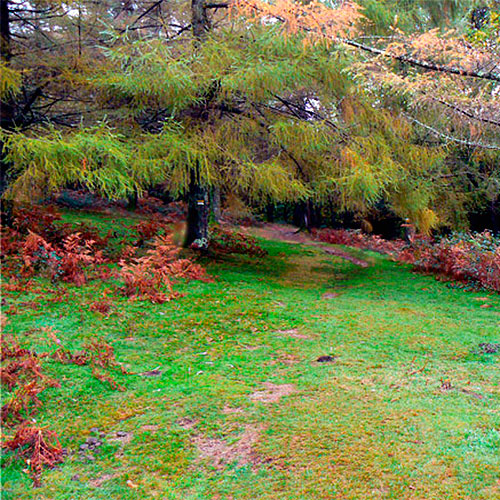 Finca de Artikutza
La finca de Artikutza es un enclave natural de 3.800 hectáreas con gran cantidad de animales, muchos de ellos en peligro de extinción, y más de seis millones de hayas y robles, entre los que destacan ...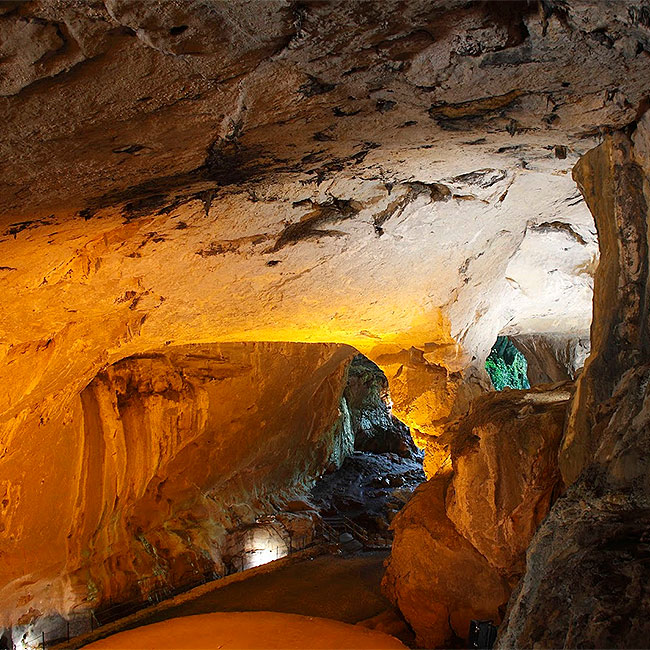 Cuevas de Zugarramurdi
Magia, fantasía y brujería se han convertido la Cueva de Zugarramurdi en un enclave turístico único a 400 metros de este pueblo fronterizo con Francia en el Pirineo occidental navarro. Hay también un ...
UPCOMING EVENTS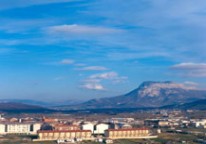 Fiestas de Altsasu/Alsasua
En Altsasu-Alsasua, del 13 al 17 de septiembre
Las fiestas de Altsasu-Alsasua se celebran del 13 al 17 de septiembre. Durante estos días cobra gran importancia el protagonismo de las peñas que animan las calles, sobre todo en su tradicional y diar...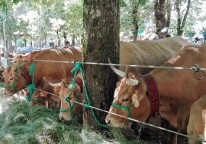 Concurso-Subasta Nacional Ganado Vacuno Pirenaico
En Elizondo, del 14 al 15 de septiembre
Es un certamen anual sobre la raza de ganado vacuno Pirenaica que se celebra cada año en la localidad navarra de Elizondo (Valle del Baztán), y que comenzó a celebrarse en 1988. El concurso está orga...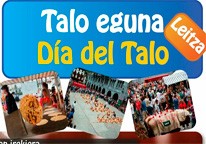 Día del Talo en Leitza
En Leitza, 16 de septiembre
El talo es una torta elaborada con harina de maíz sin fermentar, cocinada a la plancha y que se come acompañada por queso de oveja, chistorra o chocolate. Constituye uno de los alimentos más tradicion...